Financial Wellness Programs Financial Wellness Programs
Employers have made strides to providing 401(K) plans for their employees and making it as simple and automatic as possible to help them save.
However, more can and needs to be done to help people reach financial security. Consider the fact that the United States is one of the richest countries in the world and yet, many Americans are living paycheck to paycheck, have low retirement account balances, nonexistent emergency savings, and are hindered in their performance by financial stress. 
Financial stress drains productivity and engagement and increases absenteeism which gives employers the unique opportunity to provide education, tools, and programs to help improve their employees' financial literacy and financial well-being. But, in order to create a successful financial wellness program, employers must have an in-depth understanding of what financial wellness is and its impact in addition to a clear strategy that is aligned with business objectives to bring into the workplace. 
Why employers should offer financial wellness programs
Financial stress has negative repercussions on the personal and professional lives of your employees and, by extension, on your organization. The following are just a few of the reasons that financial wellness is so important.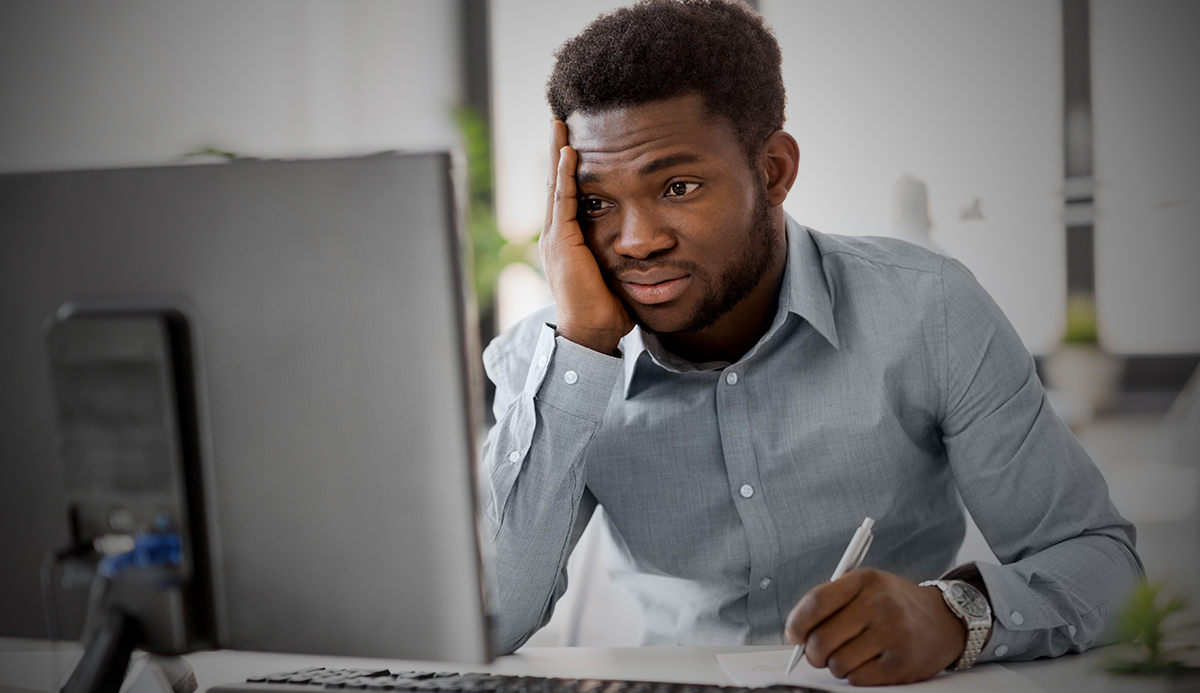 Increased absenteeism and decreased productivity
Financial stress results in increased absenteeism, presenteeism, and tardiness, all of which can have serious financial consequences on an organization. A study conducted by Salary Finance of over 10,000 Americans showed that US companies lose $500 billion a year due to their employees' personal financial stress affecting their productivity.
Healthier and happier employees
Stress and constantly worrying about finances can cause a wide range of serious health problems, ranging from depression and anxiety to severe heart conditions and ulcers. As an employer, helping to alleviate some of your employees' financial woes puts you closer to a workforce that is happy and healthy, which can also lead to lower employee turnover. 
Why launch an employee financial wellness program
There's a growing need among employees today – particularly with recent grads – to improve their overall financial wellness. Nearly half of all employees struggle to cover everyday expenses while nearly 90% of employees are open to receiving financial guidance.
So, what does this mean for you the employer? It means that if you don't already offer a financial wellness program for your employees, you should implement one as soon as possible. Relieving your employees' #1 stressor makes them happier and more focused which means increased productivity, higher employee retention, and more recruiting leverage. 
When working with employers to establish a financial wellness program for their workforce, we recommend they think about these three factors: 
Financial goals

Needs

Budget
Before you can create a successful financial wellness benefit, you must understand the specific problems your employees are facing with their finances. Understanding this will help us work with you to decide whether a robust, interactive tool that offers a host of financial benefits is necessary over something more simplified. Here is what our financial wellness programs commonly include:
Student debt repayment and/or refinancing:

Chances are that the majority of your employees are carrying student debt. With a student loan repayment option, your company would contribute a certain amount to their student loan balance each month while a refinancing program helps get them a better interest rate on their loan. Either way, you're helping your employees pay down their balance faster and save a lot on interest in the process.

Early wage access:

FinFit gives employees access to their earned but unpaid income without paying any interest. This benefit is particularly helpful for employees who tend to live paycheck-to-paycheck. 

Improved budgeting practices:

Through our one-on-one financial coaching and other financial education tools, your employees can learn how to better manage their money so that they spend less and save more. 

Budget calculators:

FinFit offers 20 comprehensive and easy-to-use financial calculators that cover topics that range from saving for retirement to buying a car or house and paying for their children's college. 
Putting all the pieces together
Creating a financial wellness program
Employee financial wellness programs help employees to better manage their finances and help to alleviate their financial stress, contributing to an improved overall financial wellbeing for employees. A financial wellness program aims to educate employees in various ways which may include counseling and coaching on specific finance-related topics, providing extensive educational resources, offering interactive games to increase financial literacy, and giving loan services. 
Financial wellness programs are usually an addition to standard employee benefits but go beyond retirement planning. A well-balanced financial wellness program promotes an accurate understanding and proper application of money and how to use it to empower the employee to develop a healthy relationship with his or her money. This establishes a healthy, stable, and fulfilled personal finance situation both at work and at home, presently and into the future.
An effective financial wellness program takes a different approach for every organization. That's why, here at FinFit, we help you to customize your financial wellness strategy to fit the needs of you and your employees. We will discuss and help you to implement a plan customized to your goals no matter what that looks like. 
The benefits of FinFit's employee financial wellness program
FinFit offers personal finance tools that are easy to use and customized to your unique workforce. Our financial wellness programs offer information, training, counseling, and loan services to support employees' day-to-day financial needs. What strengthens our financial wellness program offering further is that we offer online, telephone, and, where possible, live counseling, coaching, and workshops that tackle the following aspects of financial wellness: 
Financial goal setting

Student loan repayment

Financial crisis management

Emergency and short-term savings

Consumer debt reduction

Consumer credit building

Personal and household budgeting

Consumer spending behaviors
Our financial wellness programs focus on the individual employee, assessing their current financial situation, and establishing personal financial goals with a recommended roadmap of resources and tools to achieve those goals. 
FinFit Products and Services
Providing a financial wellness program that minimizes employee financial challenges and maximizes financial opportunities helps to reduce employee stress. The employee's job satisfaction is increased because a) he or she is better able to concentrate on the tasks at hand rather than their personal financial problems and, b) he or she appreciates that their employer is providing a benefit that is difficult to find in many workplaces.
Consequently, the employer benefits through lowered employee turnover rates, increased employee productivity, reduced absenteeism and presenteeism, higher 401(K) program contributions, and reduced potential theft by employees.
What you can expect from FinFit's financial wellness programs
FinFit will work with you to develop a financial wellness program designed specifically for your workforce. In other words, what exactly is it that your employees need to improve their overall financial wellness? Here are some additional features your employees can utilize when you choose FinFit as your financial wellness program provider:
Employee mobile access:

FinFit is accessible on any device on which your employees may want to access their benefits portal for easy, on-the-go admission.

Financial coaching:

FinFit offers access to licensed financial coaches to provide one-on-one financial guidance to your employees. This includes anything from financial education to personalized budgeting assistance to savings plan recommendations and much more. 

Link to bank accounts:

Employees can gain a holistic view of their finances by allowing FinFit to connect to their existing bank accounts exclusively from their benefits portal. This ensures that only the employee has access to the accounts but allows them to receive personalized recommendations regarding their accounts.

Financial education:

In addition to our financial coaching services, your FinFit financial wellness program will include literature, presentations, and workshops that all aim at increasing your employees' financial literacy and confidence in their financial wellness.

Employee accountability:

We have designed our platform to keep employees engaged which will then help you to measure ROI.
Implementing your new financial wellness program
Implementing your new FinFit financial wellness program is low-tech, meaning you won't have to jump through hoops or enlist the entire organization to get it up and running. FinFit will extensively review the implementation process with you when you sign on with us, that way you will know exactly what is required to get the program ready for your employees.
In addition to getting the program set up, evangelize with your employees before the benefit even launches. If you show all the benefits that a financial wellness program can bring to your employees, they will be more inclined to use it once it's fully implemented. You can do this by sending out an initial survey to gauge their specific financial needs, making all-staff announcements about the program that you are creating, selecting employees to do a demo, establishing office hours to engage with the platform, etc. 
Once you've successfully launched the financial wellness program, meet with your employees to go over the benefits platform and answer any questions. 
Benefits and ROI of your new financial wellness program​
Offering a financial wellness program will help to grow your company exponentially. It is a benefit that will set your company apart from many of your competitors, will increase your employees' productivity, will help retain employees, and therefore help your company to reach its goals faster. Here are a few specific benefits you could reap from a financial wellness program:
Increased employee retention and engagement:

Your employees want to feel like their employer has their best interests at heart. After all, they dedicate a lot of their time to working for your company. When you offer a benefit that directly targets and reduces their #1 stressor, you set them on a path toward financial wellness and that can go a long way for them and your organization as a whole. Not only will they feel more supported by you, their employer, they will also want to stay loyal to your company.

Recruiting:

If you're looking for a competitive edge when it comes to hiring, implementing a financial wellness program is a benefit that will set your company apart. Imagine how many more top candidates you can attract to your job openings when they see you offer a financial wellness benefit especially one geared toward mitigating student loan debt. 

Improved productivity and bottom line:

When your employees are dealing with financial stress, they tend to underperform and take more days off. As a result, their productivity suffers, they leave goals unmet, and the company performance suffers as well. Working to alleviate stressors that keep them distracted and unengaged normally will help to increase their productivity, boost team morale, and improve the overall performance of the company. 
How to bring a financial wellness program to your workplace
Interested in learning more about the benefits of offering a workplace financial wellness program?