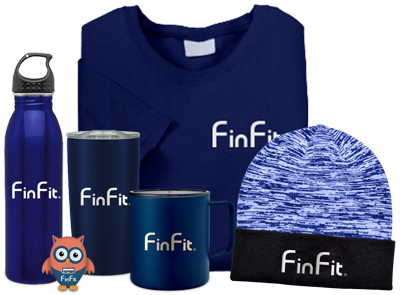 The FinFit Store is Open!
Employees can now redeem their rewards points for FinFit swag!
Show Me the Swag
What is FinFit?
The nation's largest holistic financial wellness benefit platform that has transformed thousands of lives & helped 125,000+ clients separate themselves from the competition. FinFit is dedicated to helping employees improve their financial well-being and become financially stable.
Learn More NEW!
Financial Coaching
Whether your employees are looking for one-on-one budget coaching, help with specific debt concerns, guidance with mortgage, vehicle or student loan decisions, they will receive unbiased, courteous care from our team of certified financial counselors.

30 years of counseling experience.
Half a million cases.
Free to your employees!
Learn More