We talked recently about showing yourself some grace during this global pandemic. But what about others? Are you contributing to improving the well-being of the individuals in your digital community?
As we unite as a nation and stay home, our main line of social interaction is online. Whether you're a business leader sharing information with your organization, a family member providing information to your inner circle, or a community member informing the public, it's important to be mindful of the information you're sharing. Misinformation can be as dangerous as no information.
Stress levels are heightened during this global crisis. It's critical that we all contribute to the solution, not the problem. That certainly means following mandates and working to maintain the health and safety of you and those around you. It also means digging deep and identifying how we can use our skills and knowledge to the best of our ability to help others.
Who do you want to be during COVID-19, and beyond?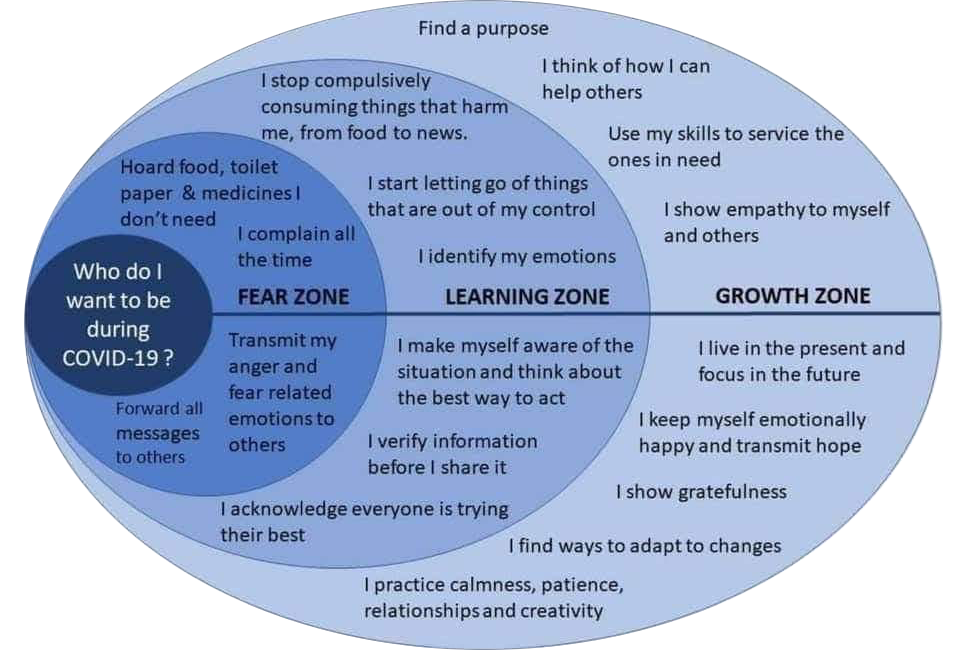 The leading cause of stress for Americans prior to COVID-19, money, has quickly become the primary focus for the majority of Americans. Financial wellness and health wellness have always been closely tied, but they have become nearly inseparable. Be mindful of how your message, tone and information affects the health and well-being of those around you.
Make yourself aware of the situation.
Show empathy to yourself and others.
Think of how you can help others and use your skills to service those in need.
Find ways to adapt to change.
We're all in this together.