Employee financial wellness platforms are complex, but the formula for success is simple. It has a lot to do with emotion, practical solutions, and human nature. Start with human nature: most people respond positively to employers that are concerned about the well-being and financial wellness of their employees.
Employees are looking to their employers to help them improve their financial situation. With a financial wellness program, employers can provide a desirable solution with little to no administrative work on their end.
Why are employees (and employers) seeking financial wellness solutions?
---
Reduced employee financial stress
Stress is one of the major causes of employee absenteeism and presenteeism.
Yes, I'm here. But I'm too stressed to do anything productive.
Of course, among the leading causes of stress are personal financial issues. As I point out in my book, The New Productivity Engine, money, or the lack of it, is a significant cause of chronic stress in America today. Over three-quarters of Americans regularly experience physical symptoms from stress including fatigue, anger, headache and changes in sex drive.
Financial wellness is the opposite of financial stress.
The 2018 PwC Employee Financial Wellness Survey notes employee responses about the meaning of financial wellness:
21% freedom from financial stress
21% freedom from debt
21% freedom from worry about unexpected expenses
18% freedom to make choices
Another interesting take away from the PwC study is that 54% of employees say they want to make their own financial decisions, but need help validating those decisions.
---
Increased employee engagement
In some cases, we might call it "employee loyalty" – people feel a positive relationship with their job and employer.
Writing in the Harvard Business Review, leadership educator John Baldoni says, "People want to come to work, understand their jobs, and know how their work contributes to the success of the organization."
A 2014 Gallup study investigated five elements of well-being, including financial wellness, and found that employees who scored high in well-being:
Had lower absenteeism
Solved problems more effectively
Readily accepted change
Financial wellness is a big contributor to the sense of engagement by employees.
"My employer values me and provides help when I need it most."
Organizations with a high level of engagement report 22% higher productivity. A Gallup study from 2013 surveyed 1.4 million employees and found that high engagement was a factor at firms with lower absenteeism and employee turnover rates.
---
Linking financial education and motivation
Teaching people how to use their money effectively is a growing trend. A recent article in The Wall Street Journal describes Personal Finance workshops that have started at Harvard and Princeton universities, as well as at other colleges and even high schools in some states. In these cases, the burden of student loan debt seems to be a motivator.
For many employees, learning how to build a nest egg or prepare for retirement may not be particularly important. Maybe some motivation is needed.
Prizes and rewards can make these tasks more interesting. Not only is a reward motivating, it's fun! Who knew you could have fun, compete with your colleagues, and win prizes while learning how to pay off a credit card in the shortest possible time?
Of course, along the way, employees are taking small steps toward the ultimate goal of financial wellness.
---
Practical employee financial solutions
It used to be, as I say in The New Productivity Engine, that employers paid people, and how they spent (or misspent) their money was their problem.
Both employers and employees now embrace financial wellness programs – and that's a big turnaround.
One of the reasons is the emergence of practical employee financial wellness solutions that eliminate situations such as payroll advances, 401(k) withdrawals, and employer loans by the organization. One HR director I know says that her company's financial wellness program eliminates the need for her office to 'judge' whether the employee qualifies for help. "Putting that on an outside third party also saves embarrassment for the employee, often gets them help faster, and saves us a good deal of time."
---
A combination of factors
It's a combination of simple and complicated factors – practical and emotional – that help to improve productivity and advance profitability. Reducing stress and increasing engagement makes employees less prone to absenteeism and presenteeism. There is an emotional connection that forms when employees know that their employer wants them to thrive and has programs in place to help make that happen.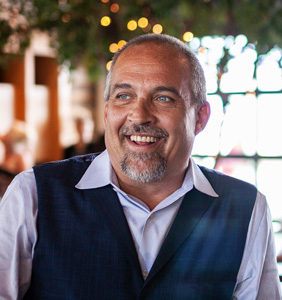 David Kilby has been president of FinFit since it was founded in 2008. He has grown the company from a single idea into the nation's leading Financial Wellness Benefit platform, servicing over 150,000 clients. Prior to FinFit, David led a multimillion dollar financial holding company where he was inspired to find ways to help employees improve their financial health. He is committed to helping employees succeed today, and prepare to live healthier, more productive, financially stable lives.
Get in touch with him – he'd love to talk to you about your company, your employees and how he can help.