Why You Should Offer Holistic Financial Wellness & Not Single-Point Solutions
Financial wellness programs are becoming a staple in the employee benefit universe, and employers are seeking insight to offer the right program to their employees. But what should a successful financial wellness program encompass? 
As a rapidly growing industry, we often lack a consistent definition of financial wellness. This leads to organizations believing they have implemented a comprehensive financial wellness solution when, in actuality, they may only be offering a few tools or services like education, financial counseling, or a 401(k) program.
As standalone services, these elements can add value, but they aren't effective at driving real behavioral change. In order to help employees improve their current financial situations and gain greater financial well-being, a financial wellness program must address the key elements that contribute to an individual's overall financial health.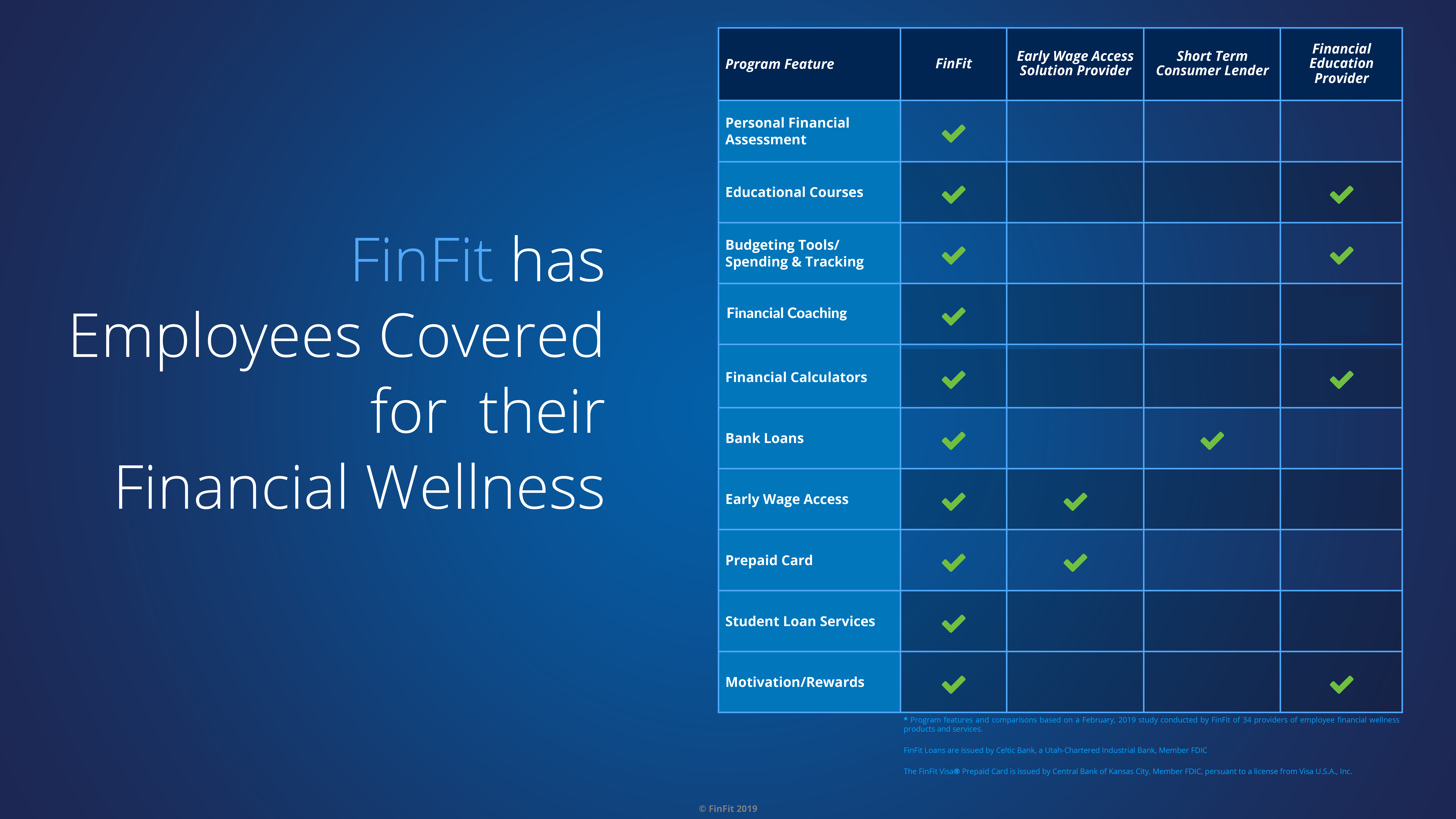 The holistic approach of financial management is new to some. There may be hesitation around offering it to your employees if you don't fully understand the services and the value that a comprehensive financial wellness program provides.
The following are the key elements required for employees to improve their financial health and make behavioral changes:
Personal financial assessment to identify current financial health and develop a roadmap for personal improvement

Educational tools and resources tailored to each employee's unique situation 

Motivation to take action, modify habits, and create real behavioral change

Personal behavioral tracking and financial management tools to provide visibility on progress and existing opportunities

Financial solutions to help employees tackle current financial challenges, putting them in a position to plan for the future and make better financial decisions 
A holistic financial wellness program must enable an individual to identify their financial goals, assess the specific areas where financial wellness assistance is needed, and provide tools and resources that allow the individual to address these key pillars.
Does your current benefit offering address these challenges, or are there gaps?