VIRGINIA BEACH, Va.–(BUSINESS WIRE)–FinFit, a FinTech company that provides over 150,000 employers with a unique financial wellness benefit platform, today announced that it has hired Matthew Fahy, a leading finance and operations executive at top regional tech firms, as Chief Financial Officer (CFO). Fahy, most recently CFO and Executive Vice President of Global Services at AgilQuest, brings over 25 years of varied experience in business leadership and corporate strategy. He will be responsible for leading FinFit's finance strategy and overseeing the company's financial operations. He will be based out of the Virginia Beach office.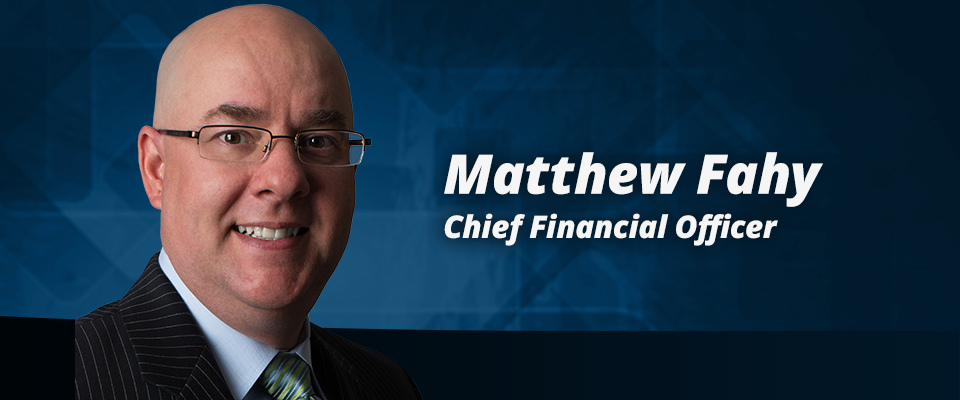 Prior to AgilQuest, a workplace management enterprise SaaS company, Fahy served as CFO for Public Access Technologies and QualityClick.com Inc. where he oversaw the rapid growth of these Internet startups. Fahy was a Senior Manager for KPMG in the Information, Communications and Entertainment practice, serving public and private media, entertainment and technology clients. Prior to KPMG, Fahy was with Paul Scherer & Company, a boutique CPA firm in New York City.
FinFit is a comprehensive financial wellness program that improves productivity at companies by helping employees become more financially stable. Unlike programs that offer financial wellness consulting or education only, FinFit provides a complete solution that starts with a proprietary personalized financial assessment and includes educational tools, resources and real-world financial solutions. FinFit's training platform treats each employee like the unique individual they are. After a quick financial assessment, they are directed to a roadmap tailored to their individual goals, encouraging them to take the necessary steps to create behavioral change by modifying spending, saving, borrowing and planning habits.
FinFit is designed to be easy-to-use, making the road to financial wellness fun and transparent. Real-time solutions enable employees to deal with financial emergencies that exist today, so they can focus on tomorrow.
Fahy, who is a CPA, is a graduate of The Ohio State University with a Bachelor of Science in Business Administration, specializing in Accounting and Management Information Systems.
About FinFit:
Founded in 2008, FinFit has grown to be the nation's largest financial wellness benefit servicing over 150,000 clients. FinFit provides a self-directed online experience that lets employees measure their financial fitness and provides fun, education resources and tools to increase their financial knowledge and drive results. FinFit helps to eliminate stress in the workplace by providing real-time solutions that offer real-world help when it is needed most. FinFit is a powerful way for employers to attract and retain talent by helping employees get focused, get healthy and become more productive.