"Lots of companies don't succeed over time. What do they fundamentally do wrong? They usually miss the future."- Larry Page, Google
Building a financially successful business is a good goal. Building a company that stands the test of time is a great goal. Building a company that leaves a positive legacy and is a company worth remembering for years to come is an even greater goal.
A strong culture is the foundation for creating and leaving a legacy, as well as maintaining and growing the company's financial success. Achieving this holy grail in business requires building a strong company culture. So how do you accomplish that?
Defining Company Culture
Company culture is made up of its people and the surrounding environment, which has the power to support its people as they grow and help them thrive. When the organization creates this supportive environment, employees will rise to the occasion and co-create a company culture that will yield long-term financial success.
At the core of a supportive environment is the ability to provide the tools and resources needed to aid your team's personal well-being. Elevating your team's well-being will unlock their greatest potential, reduce stress, boost their performance, and allow each employee to grow.
The opposite of growth is apathy at best, and stress, depression, and anxiety at worst. It goes without saying that the latter is not conducive to a productive work environment, much less building a company worth remembering. However, many companies miss the mark when it comes to providing employees with the benefits, tools, and resources they need to achieve personal success.
Solve Today's Challenges First
Why aren't your employees thriving? As President of FinFit, I believe in this guiding business principle: you must solve today's challenges before focusing on tomorrow's. For many organizations, it's a challenge to answer the question "why aren't our employees thriving?" Let's address the challenge. What is the fundamental problem? What are the roadblocks standing in the way of employees' success and well-being? The answer I continually come up with is that employees are financially stressed. They are not in a position of financial health, and they do not have the resources available to solve their financial challenges.
Your employees are suffering from cashflow challenges (whether you know about such or acknowledge such does not change the problem itself). Cashflow challenges can be temporary, like not having funds available when they need to pay bills or required expenses (perhaps payday doesn't align well with due dates). Often the financial challenge is greater and cannot be solved without financial assistance outside of the employee's standard incoming funds. Both situations are stressful and could lead to further financial distress if a solution is not present. This financial stress causes employees to be preoccupied at work, diminishing their productivity, energy, enthusiasm and overall enjoyment at work and in their personal life.
58% of employees have less than $1,000 saved. 63% of millennials – the new core of the American workforce – would struggle to cover an unexpected $500 expense. 43 million Americans (one-sixth of the U.S. population older than age 18) currently carry a federal student loan and owe more than $1.5 trillion in federal student loan debt. 530,000 families turn to bankruptcy each year due to medical bills they can't pay. 60% of investors ages 18 to 34 have already withdrawn money from their retirement account. The list of financial challenges goes on, and the economic crisis continues to grow.
It is our job as organizational leaders to help our employees overcome these financial struggles by giving them access to resources and solutions to empower them to establish financial stability. In the absence of solutions, our employees will continue to suffer (and so will our organizations). If we don't help them solve the problem, they will be forced into making a variety of detrimental choices that could include the use of predatory credit solutions, theft, raiding their retirement accounts (if available), credit card advances (if available) or other poor (generally costly) financial services Banks don't engage in short-term cashflow issues, and many American workers lack access to the credit privileges afforded to others. Oftentimes, being forced into one of these less than ideal solutions is the starting point of a complete financial collapse. When no plausible solutions are available to the employee, they spiral into financial destruction and become a distracted team member (at best) or a lost team member.
How to Help Your Employees Thrive
There are a few plausible solutions that will help solve their cashflow dilemmas that are affordable, responsible, efficient and prideful. You, as an employer, are in a unique position to do two things:
Care for your employees TODAY by providing plausible, real-world solutions that will help the employees solve their immediate financial challenges
Offer them access to resources and activities that will allow them to better themselves through education and help prepare them to handle future financial challenges (developing savings accounts, rainy day funds, responsible credit relationships, banking services, budget plans, improved spending habits and much more).
One of the resources that you can provide is access to effective credit resources to solve today's challenges. Extending this benefit to employees is a necessary element of a comprehensive financial wellness program. Beyond compensation, financial wellness is a holistic support system provided to employees to ensure that they are able to thrive and establish overall financial health and stability. Contrary to the myths surrounding financial wellness, these benefits have a proven track-record to help employees reduce stress and anxiety, while boosting enthusiasm, productivity and job performance. As the affordability crisis continues to impact employees across generations, many are turning to their employers to provide guidance during tough times at home and for general support.
Organizations that are willing to invest in their employees and their culture will reap the benefits. The return will impact your bottom line (to the tune of 3:1) and most importantly, create a community of people that feel supported by their employer and are confident that they can handle financial challenges. Creating and nurturing your employee community is the foundation of a company that will leave a positive legacy. Be a company that's worth remembering.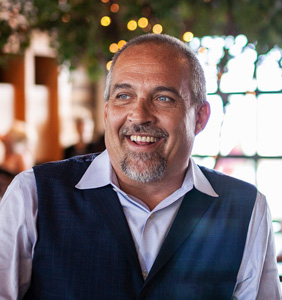 David Kilby has been president of FinFit since it was founded in 2008. He has grown the company from a single idea into the nation's leading Financial Wellness Benefit platform, servicing over 150,000 clients. Prior to FinFit, David led a multimillion dollar financial holding company where he was inspired to find ways to help employees improve their financial health. He is committed to helping employees succeed today, and prepare to live healthier, more productive, financially stable lives.
Get in touch with him – he'd love to talk to you about your company, your employees and how he can help.